SFC is fortunate to have a talented and committed team with expertise in land conservation, real estate transactions, land management, education, programming, finance, and administration.
Bridget Fithian, Executive Director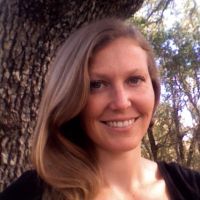 Bridget Fithian was born and raised in Mariposa where she developed her love of open spaces.  Bridget has worked in land conservation at Sierra Foothill Conservancy for 10 years and in 2015 was selected as SFC's Executive Director.  Since taking over as Executive Director Fithian has doubled the operating budget of Sierra Foothill Conservancy and expanded land acquisition and engagement programming. She oversees over 30,000 acres of conserved lands specializing in creative solutions to achieve conservation goals and working landscape conservation. 
Working with seemingly divergent communities from environmentalists to multi-generation cattle ranchers, to public utility districts, Bridget has helped conserve more than 15,000 acres in the central Sierra. Recent projects have established and expanded Mariposa's first publicly accessible preserve- adjacent to local schools and protecting the town's water resource, creating the largest private nature preserve in the Sierra Foothills, connecting 27,000 acres of conserved lands in the San Joaquin River Corridor, and participating in the first Sierra Meadow restoration GHG & carbon sequestration cohort.  
Bridget serves as a Board of Director for the California Council of Land Trusts, Vice President of the Sierra Cascade Land Trust Council where she founded and chairs the Policy Committee and serves as a liaison to Sacramento on Sierra Nevada issues. She is honored to be a member of the Land Trust Alliance Leadership & Excellence Program. 
Bridget graduated from UC Santa Cruz. She lives in Mariposa with her husband and two daughters and enjoys a life filled with family and beautiful open spaces. 
Mary Kate McKenna, Operations Director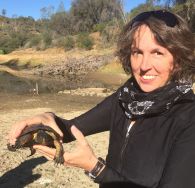 Mary Kate has been with SFC since 2015 and works closely with the Executive Director to oversee everything related to operations and ensuring SFC maintains their Accredited status. With over 30 years of accounting/non-profit administrative experience, and deeply committed to the environment and conservation, working within a Land Trust is a great fit for her skills, values and personal mission. Sustainability across every level of the Organization is a trademark, and her role as Operations Director is the perfect platform.
Mary Kate is comfortable inside and out and spends her time with her children, grandchildren, and far flung group of close knit friends while enjoying their local communities.
Heather Bromberg, Program Assistant
Heather Bromberg moved to Mariposa in 2016. She graduated college and became hooked on natural resources management and its protection. She had always wanted to live in the Golden State of California and admired its environmental awareness and progressiveness. After a year long position with Yosemite National Park, she grew attached to the Sierra Foothills and decided to assist in protecting the land through SFC. She was looking for the right team and workplace environment which she believes to have landed comfortably at the Mariposa office.
Heather has a degree in Environmental Science from the University of Vermont. She is an outdoor enthusiast and gets outside by walking, hiking, biking, and yoga. She looks forward to participating in the many events SFC offers throughout the year.
Bill Esmay, Assistant Preserve Manager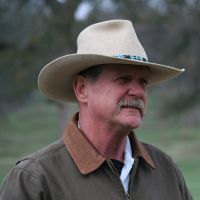 Bill and his wife Kellie moved to their home in the foothills near the McKenzie Preserve in 1993. In 1994 Bill became an SFC member and began working as a volunteer. In the summer of 2006 SFC hired Bill, who recently retired from the California Highway Patrol, to work alongside Bill Dennison as a preserve manager.
Bill now works part-time to help maintain and enhance SFC properties while continuing to teach courses for highway patrol officers.
Nancy Fluharty, Development & Membership Coordinator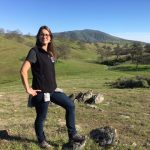 Nancy was born in Mariposa where she spent her childhood exploring the foothills and learning about the local plants and wildlife. She recently moved back in December of 2015 after spending fifteen years in education.  She is thrilled to call the foothills home once again and feels honored to be part of such a dynamic, meaningful organization.
She is passionate about conservation because of the unique balance and sustainability it offers to local working landscapes, and looks forward to helping build even stronger ties between community members and the land.  In her free time Nancy enjoys hiking, trail-running, and reading.
Billy Freeman, CRM, CPRM, Rangeland Manager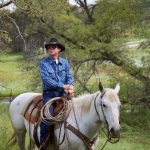 Billy Freeman, CRM, CPRM serves as Rangeland Manager for SFC and has worked for the organization since November 2011.  Billy manages SFC's Rangeland management programs,  which include grazing and monitoring plans on SFC's 6,500 acres of grazinglands on the Preserves.  He also oversees grazing leases on SFC properties and selected conservation easements.  As part of our stewardship team, Billy helps ensure the conservation values are maintained and enhanced on SFC conservation properties throughout our area of interest. Lastly, Billy also manages the Sierra Lands Beef cattle enterprise.
Billy worked in the cattle business for several years in California, Montana and Oregon before coming to SFC.  He held positions with Basin Angus in Montana and worked in Bovine Embryology with Precision Embryonics in Glide, Oregon. Billy's experience in the cattle business exposed him to many different management and cattle marketing situations on rangelands in the western US. Being a part of a large scale seed stock operation taught him about the selection and development of quality cattle, and also key aspects of developing a successful, profitable, and sustainable program.
Billy holds a degree in Agricultural Systems Management from Cal Poly San Luis Obispo and a Master's in Natural Resources Stewardship from Colorado State University. He is also a Certified Rangeland Manager as well as a Certified Professional in Rangeland Management. He regularly participates in conference proceedings on behalf of SFC and has been published in articles discussing conservation grazing.
Lauren Hubert, Conservation Director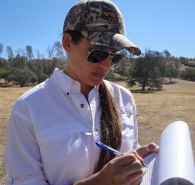 Lauren was born and raised in Mariposa. She graduated from Concordia University in Business Administration and Marketing from Irvine CA. She continued her education by attending photography school by the beach for several years before returning to the family property to help manage the tree operations in 2011. Her time in Mariposa includes several years working at the Mariposa County Planning Department and most recently Mariposa County Resource Conservation District (MCRCD). At the MCRCD and Natural Resources Conservation Service (NRCS) partnership office she assisted in conservation planning for both forest and rangeland in Mariposa County.
Her evolution at SFC from a Conservation Project Manager to Conservation Director began in the summer of 2014. Since then Lauren has been directly responsible for conserving over 5,000 acres in Conservation Easements, and her grant writing has resulted in the award of over $6 million in funding for conservation, stewardship and restoration projects.
She finds working for an organization whose mission so closely entwines her home county and surrounding area is truly rewarding. In her free time she can be found riding the range, with a camera, capturing the essence of the Sierra Nevada foothills she calls home.
Jessica Krebsbach, Special Projects Assistant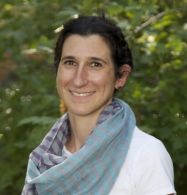 Jessica was born and raised in California and spent much of her childhood outside. Before joining Sierra Foothill Conservancy in 2014, Jessica spent 12 years with the Park Service in Yosemite National Park. She worked with visitors in the field and behind the scenes in the environmental compliance office.
Jessica has a degree in Philosophy from UCLA. She lives in Mariposa with her husband and two daughters. Her favorite pastime is an evening walk on the Stockton Creek Preserve with her daughters, discussing what they find.
Gary Miltimore, Stewardship Program Manager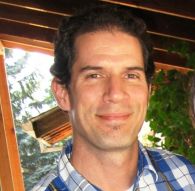 Gary has worked in natural resource management in various capacities for the past 20 years. He earned a Bachelor of Arts degree in Environmental Studies and Planning from Sonoma State University. Prior to working with Sierra Foothill Conservancy, Gary was engaging youth and young adults to restore the environment, improve parks and enhance the community. He moved to Mariposa in 2013 with his wife and children to be closer to family members who have lived in Mariposa for two generations.  Gary enjoys various outdoor activities such as mountain biking, snowboarding, surfing and camping.
As Stewardship Program Manager some of Gary's responsibilities include resource management and maintenance of SFC's eight preserves, monitoring conservation easements and working with landowners as well as assisting in new project development. Gary has been with SFC since April 2014.
Melissa Odell, Conservation Project Manager/Biologist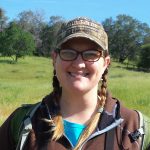 Melissa grew up in the Madera County foothills and has relocated to Mariposa. Since 2005, she has been working in the field of wildlife biology and management, ranging from private lands conservation to environmental documentation and consultation. The majority of her research and professional experience has taken place in Central Valley wetlands, grasslands and agricultural areas, as well as the Central Sierra foothills and mountain meadows. Melissa's specialties include avian and amphibian surveys, ecology, and impact analysis, rangeland and wetland management, and ArcGIS analysis and mapping. She holds a Master of Science degree in Avian Science from the University of California, Davis, and a Bachelor of Science degree in Wildlife Management and Conservation from Humboldt State University.
Melissa joined the SFC team as a Conservation Project Manager/Biologist in 2016. She is passionate about conservation of open spaces and working lands and is excited to help SFC and her local community work towards shared goals and maintain the strong local connection to the land. When not working, Melissa enjoys spending time with family, friends and her dogs, and is often found taking advantage of the local rivers and lakes, kayaking, camping and horseback riding.
Rosanna Ruiz, Education Program Manager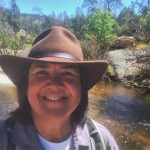 Rosanna is a native Californian who made her way to the Central Valley in 1997. Her first career out of college was in the engineering field, but after eight years she had a change of heart. She returned to Cal Poly Pomona for a degree in Recreation Administration with an emphasis in Management and Outdoor Education. Rosanna earned her MA at Fresno Pacific University in the area of Leadership and Organizational Studies, and is also a graduate of the Fresno Chamber's Leadership Fresno program.
Rosanna came to SFC in February of 2008 and has helped create a robust Hikes and Classes Program with STEM oriented Youth Education for area elementary students. She is also the California Naturalist coordinator and instructor in collaboration with Fresno State.  Outside of work, she serves as an Environmental Education professor with Fresno State where she she is pursuing her PhD in Environmental Leadership.
Angie Sberna, Finance Manager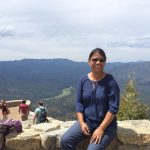 Angie is SFC Finance Manager responsible for all aspects of GAAP accounting, billing and grant invoicing. She was born and raised in the Philippines and moved to Yosemite/Mariposa area eighteen years ago when she married a long time Yosemite employee. She has a BS in Accounting and worked for the park concessionaire for six and half years and had spent eight & half years with Yosemite Conservancy overseeing their El Portal accounting/finance department.
Angie is excited with her role at SFC and is greatly honored to be part of another non-profit that values land conservation, preservation and environmental education. She will be working closely with the Executive Director and Operations Director for the financial stability and sustainability of SFC.
If Angie is not working in front of her computer crunching some numbers, she is busy with her children's activities, helping with community and school fundraising, going for a walk/hike with family/friends in Yosemite or around Mariposa, or doing other outdoor activities on her weekends, like skiing.
Chris Velez, Land Steward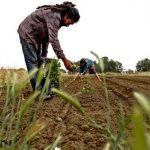 Chris Velez moved to the Prather foothills with his wife Jamie Carr in 2000. They were working at a small Sonoma County specialty nursery and were introduced to organic farming at Santa Rosa Jr. College. Chris put his goal of farming on hold while working at Intermountain Nursery and discovered his love for the foothills and native plants.
In 2003, Chris started Stella Luna Farm, where he provided the foothill community with mixed vegetables through a CSA. After 13 years of growing in the hills, he left the farm with the goal of working on a much larger scale and found that opportunity with the Sierra Foothill Conservancy as a Land Steward.
Chris' deep love for the land, and his extensive ties to the foothill community have brought fresh life to the work on the Conservancy's Preserves. His dedication to restoring and stewarding the land he oversees creates unique opportunities for involvement by SFC members and supporters that find most weekends filled with active volunteers helping meet the mission and values of Sierra Foothill Conservancy and incredible progress on long-time goals to stewarding the Preserves and restoring the native plant communities that have struggled under the recent drought conditions and with invasive species crowding out light and water. Want to be part of this great legacy volunteer project team? Contact Chris or see his Volunteer Information Page for more information!