When:
April 1, 2017 @ 9:00 am – 4:00 pm
2017-04-01T09:00:00-07:00
2017-04-01T16:00:00-07:00
Contact:
Sierra Foothill Conservancy
2097425556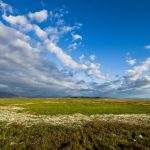 Join us for Open Preserve Day and enjoy the McKenzie preserve in all its beauty!
Bring your family and friends to explore on your own, have a picnic, enjoy the fresh, crisp air and take in the sights. You may want to walk the lower Discovery Trail hike or hike to the Table Top and see the beautiful views overlooking the San Joaquin River.
Our Preserves are not normally open to the public, so please join us for this unique experience – and find out all about Sierra Foothill Conservancy when you arrive, please consider becoming a member and be a part of this fun day on the McKenzie!
Don't forget to bring your camera, lunch, snacks and water.
No reservations are needed. Photo by David Hunter
Open to the general public.
Parking Fee $2 (Proceeds to Sierra High School FFA)
Dogs are not allowed on the preserve.
MAP to the McKenzie