When:
February 24, 2017
all-day
2017-02-24T00:00:00-08:00
2017-02-25T00:00:00-08:00
Contact:
Rosanna Ruiz, Sierra Foothill Conservancy
(559) 855-3473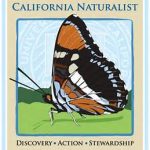 The UC California Naturalist program is a statewide education and service program designed to engage a diverse public in the study and stewardship of California's natural communities. This is done using a science curriculum, hands-on learning, service, and citizen science to instill a deep appreciation for California's  ecosystems and to inspire individuals to become stewards of their local resources.
Sierra Foothill Conservancy (SFC) is one of 35 partnerships that UC Agriculture and Natural Resources (UCANR) has established across the state. Teaming with UCANR has been an exciting opportunity for SFC to help promote environmental literacy and stewardship through unique programming. SFC hosts a course each spring, and is currently gearing up for the 2017 cohort.
With amazing instructors and guest speakers, cohorts are guided through an intensive experience that takes a focus on Central Valley features. Upon completion, participants are certified as California Naturalists, a committed corps of volunteer naturalists and citizen scientists ready to take an active role in local natural resource conservation, education, and restoration.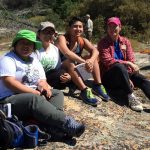 The California Naturalist certification process involves a capstone volunteer project and access to follow up citizen science projects.
COST
The cost for the 7-week California Naturalist certification program is $350.

Participants will also need to purchase the course text (shown below) and a field journal.

4 units of lower division college credit available for an additional $85 upon completion of program requirements.
Spring 2016 Schedule
Classroom: Friday nights (7 sessions) from 6 to 8 PM
February 24, March 3, 10, 17, 24, April 7  (location TBD)
Field Days: Saturdays (5 meetings) 9 AM to 3 PM (approximately)  
March 4, 11, 18, 25, April 1 (SFC preserves)  
Due to extremely high interest, registration will be handled through a "Wait List" process.
Please email Rosanna Ruiz, to be placed on the list. Thank you!
For a detailed schedule, please click HERE