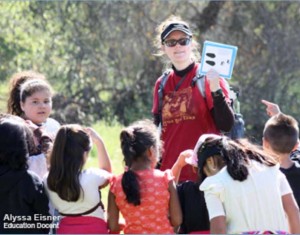 Connecting youth to their local foothill habitat is an important step in developing future young stewards. SFC is fortunate to have a group of volunteers that is passionate about working with elementary aged children and providing them with an amazing outdoor experience.
Each season education docents engage over 500 young students, introducing them to an exciting world of wonder. Though the program remains small, the efforts are extremely fruitful. It is pure joy when a docent sees a child's face light up with excitement!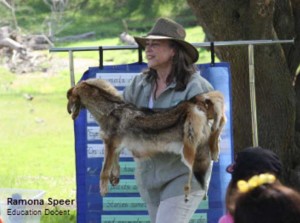 Follow the links below to learn about each of these dedicated education docents. As different as many of their backgrounds might be, they come together with a common goal – to connect young people with the natural world in an exciting and meaningful way. Our education docents are wonderful and we are grateful for their selfless commitment and endless enthusiasm!
Doug Broten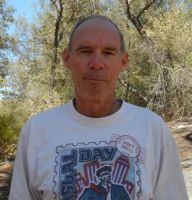 Doug was born in Whittier and moved to Fresno to attend Fresno State College in 1965. He graduated from Fresno State in 1970 with a degree in Social Sciences, and after teaching for 3 years spent the next 40 years managing local non-profits. He is now retired. Over the last 40 years, he has deepened his love for the Sierra Nevada and the surrounding foothills. He has spent many hours backpacking, and cross country skiing throughout our local mountains. For many years he led Sierra Club hikes and cross country ski trips. Spending as much time in the mountains as he can he now spends his retirement kayaking the San Joaquin River year around (the wildlife on the river is fantastic during the winter), hiking on a weekly basis, skiing during the winter, and leading Foothill Conservancy hikes.
Joni Bunnell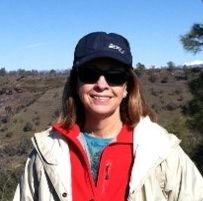 I work as a chemist for an agricultural laboratory in Fresno.I now live in Clovis but lived in the foothills for many years. I love to hike in the mountains, ride horses and travel. I enjoy working as a docent for SFC because it gives me much pleasure to see children learning about nature and having a great time. I have a border collie dog named Maggie that hikes with me whenever she is allowed into the area we are hiking.
Dennis Christiansen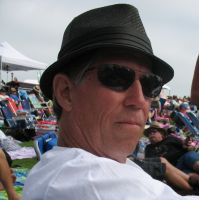 Dennis Christiansen is a retired elementary and middle school science teacher. While teaching, he participated in the "Owls In The Classroom" program, caring for and monitoring the growth of over 50 barn owls and great horned owls. He is a co-sponsor of the Tenaya Middle School Wildlife Club and maintains a section of Highway 41 (Adopt-A-Highway program) in their name.
He is the pick-up and temporary care person in the Coarsegold/Oakhurst area for Critter Creek Wildlife Station. For over 20 years he gave informational talks on birds of prey, owl box construction, and was Educational Team Leader for Fresno Wildlife Rehabilitation. Dennis and his educational barn owl, Rosie, appeared in Audubon Magazine.
He volunteers for DFG's Salmonids In The Classroom and KRCD's Fish Management Program. Dennis's love of children and the outdoors has led him to volunteer for Sierra Foothill's McKenzie Preserve spring educational program.
Caryn Coss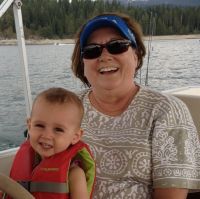 Caryn Coss is a bargaining specialist for the California Teachers Association but spent her first 20 years of professional life as an elementary teacher. She enjoys sharing her love of the Sierra Foothills as an Education Docent for SFC's school Field Trips on the McKenzie Preserve. Connecting people with the beauty and wonder of nature is a passion of hers. She loves hunting for newts and frogs with her grandchildren, exploring nests, granary trees, and all the wonders of the foothills with a new generation.
Caryn and husband David live in a log cabin that has a view of the McKenzie Preserve from the front porch. They have been members of SFC since 2000 and have helped with the Annual Fundraising Dinner in various capacities since 2003—working hard to preserve this beautiful land for all.
In addition to frequent visits to the McKenzie, Caryn and David enjoy boating on Shaver Lake, and exploring old logging roads in the Sierras in their Jeep—only on marked trails, of course. They also love visiting Yosemite, Kings Canyon and Sequoia but only in the winter, spring and fall when the crowds are light. In the summer, the high country around Shaver Lake and Dinkey Creek are the places to be.
Nat Gildersleeve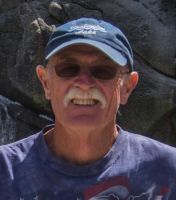 Nat worked for 35 years as a radiologist in Fresno and is "almost" retired, only filling in when his old group has several people off at the same time.  He has lived at Millerton Lake for over 25 years and has developed a love of the area.  He wants to see that some of the area is set aside for future generations to enjoy as he has.
He enjoys getting out of doors and learns something new at every Sierra Foothill Conservancy event.
Sue Gorder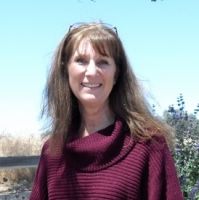 Sue Gorder inherited a deep love of the outdoors and all things flora and fauna from her mother, Cherry Franklin, a SFC advocate and supporter from the very beginning.   Sue has spent much of her life exploring and enjoying the Sierra Nevada and surrounding area through camping, hiking, and backpacking.  Sue is dedicated to preserving the Sierra environment and enjoys sharing her love and knowledge of the Sierra and the SFC preserves with the Field Trip kids at the McKenzie Preserve.
Ed Hampton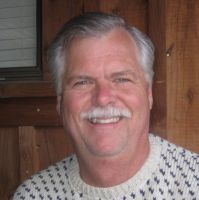 Ed is recently retired and loves to hike and explore the Sierra. He enjoys working with young people and being an Education Docent as it allows him to teach and show students a very beautiful part of the Sierra.
"The kids always are able to teach or show me something new each time we go out.  I love that I am able to make an impact and share some of my knowledge to get people out in the wilderness and show them why it needs protection for future generations."
Linda Hurst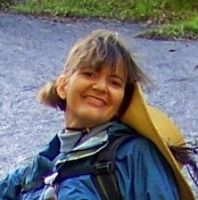 Linda is a dedicated Registered Hatha Yoga teacher, trained in classical principles as taught by Baba Hari Dass at the Mount Madonna Center in Watsonville, CA. After enjoying a 14-year personal practice, she received her 200-hour teaching certification in 2007 and is currently working towards her 500-hour level certification. Linda's goal is simple: to use her training and experience to help others feel better: "People of all ages and levels can come to the Sierra Foothill preserves, enjoy a wonderful Yoga practice, and return home feeling refreshed and happy."
Linda's teaching style focuses upon individual needs and body types, helping students receive the most from their practice while preventing injury.  "Ahimsa begins with the self; be kind, go slow, avoid injury and see what happens." When not offering yoga, Linda can be found facilitating hikes on the various preserves.
Jan Phillips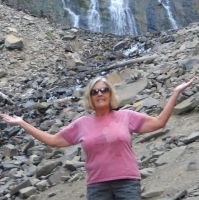 Jan has lived in the foothills for 34 years. She loves the area and the outdoor living opportunities it provide.  She has two daughters and nine grandchildren.  She enjoys hiking, gardening, and spending time with family.  She works at Intermountain Nursery in Prather and loves working with customers.
"Being an education docent is a wonderful experience. Seeing the kids getting excited about the outdoors is great!"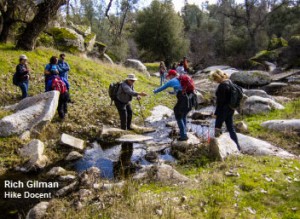 Sierra Foothill Conservancy hikes are led by a very dedicated group of volunteers who are passionate about sharing the wonder of nature with visiting hikers. As they lead groups on the various properties, they share aspects of cultural history, habitat features, and facts associated with the specific property visited.
Each of our dedicated hiking docents have varying backgrounds, lending expertise in a variety of areas. The common thread is their desire to connect people to the beauty of the land and the importance of conservation for future generations. Our docents are amazing ambassadors and we are grateful for their leadership!
Hike Docent Requirements
SFC membership. A docent is often the first, and possibly the only, connection a new participant will have with the organization.
Experience hiking the properties you will be leading hikes on. In Fresno/Madera area this would be the McKenzie Preserve, Black Mountain Preserve, Fine Gold Creek, and Tivy Mountain Preserve. For Mariposa Docents this would be landowner properties such as Trabucco Ranch, Von der Ahe, Clarks Valley, and Long Ranch.
New docents can shadow veteran docents until you feel comfortable taking on more of a leadership role.
Commit to four hikes per season. There are over 25 hikes in the Fresno/Madera area. In the Mariposa area there are fewer hikes, so the commitment is less.
For more information email sfc@sierrafoothill.org.
Jeannine Andre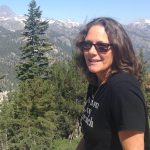 Jeannine has been living in the foothills of Mariposa County since 1991. She has taught and worked in various children's programs and preschools throughout Mariposa and Madera Counties and also enjoys teaching photography to seniors through our local Arts Council. Nature, the outdoors and photography have been passions of hers since childhood. She is excited to be a docent with Sierra Foothill Conservatory and be affiliated with all the wonderful things it does for nature!
Ron Bohigian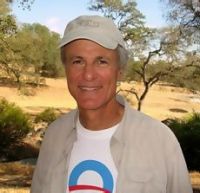 Ron Bohigian was born, raised and educated in Fresno, California. His early outdoor experiences usually involved whizzing past the Sierra foothills on the way to the higher mountains. Around the time of SFC's birth, Ron joined the Conservancy and served on the board for several years. He now docents regularly. Says Ron, "I really enjoy leading the longer hikes on McKenzie and Tivy Mountain. These lands give me a feeling of wildness. There is always something new to discover. I am so proud to be a small part of what the Conservancy has done to protect these wonderful lands."
Ron holds a BA degree in biology from CSUF and is an elementary school principal in Fresno. His foothill-related interests include hiking, birding, flyfishing, backpacking, and bicycling. He is married to Megan Bohigian who shares his love of the Sierra foothills.
Doug Broten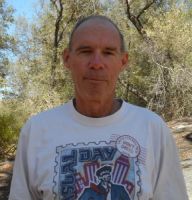 Doug was born in Whittier and moved to Fresno to attend Fresno State College in 1965. He graduated from Fresno State in 1970 with a degree in Social Sciences, and after teaching for 3 years spent the next 40 years managing local non-profits. He is now retired. Over the last 40 years, he has deepened his love for the Sierra Nevada and the surrounding foothills. He has spent many hours backpacking, and cross country skiing throughout our local mountains. For many years he led Sierra Club hikes and cross country ski trips. Spending as much time in the mountains as he can he now spends his retirement kayaking the San Joaquin River year around (the wildlife on the river is fantastic during the winter), hiking on a weekly basis, skiing during the winter, and leading Foothill Conservancy hikes.
John Capitman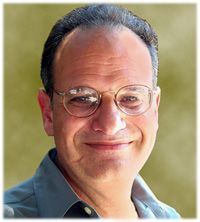 Dr. John Capitman is the Executive Director for the Central Valley Health Policy Institute and the Nickerson Professor of Public Health, College of Health and Human Services, California State University, Fresno.  Capitman brings an extensive background in research on health inequities, long-term care, substance abuse, and racial/ethnic disparities in cancer care and outcomes. Capitman was formerly a professor and director of long-term care studies in the Schneider Institute for Health Policy at the Heller School for Social Policy and Management at Brandeis University Capitman has taught and written about how social location influences health and the use of health services. He has published extensively in the areas of: financing, organization, and delivery of community care and the integration prevention, behavioral health, obesity prevention, and chronic care management services in primary care.
He leads a health policy leadership program that engages emerging leaders from throughout the region in exploring opportunities to address regional health problems.  Capitman's current research and policy analysis is supported in part through The California Endowment, California Wellness Foundation, San Joaquin Valley Air Pollution Control District, and the Fresno Regional Foundation and focuses on access to care for uninsured and underinsured persons, environmental influences on health, health professional shortages, culturally appropriate chronic disease care, and health impacts of immigration. Capitman received his BA in Linguistics from Yale University and his PhD in Social Psychology from Duke University. He is a founder and Board member for VISIONS, Inc. a non-profit provider of multicultural training and consultation.
Ninette Daniele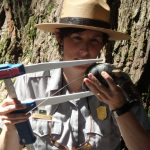 Ninette Daniele is a biologist specializing in reptile and amphibian conservation.  She received her M.S. from CSU Chico studying ecophysiology in Western Pond Turtles and a B.S. in Biology from Cal Poly San Luis Obispo. Ninette specializes in Amphibian and Reptile identification, Aquatic Ecosystems, and dabbles in Mycology. She says of SFC, "Sierra Foothill Conservancy provides habitat for so many sensitive wildlife species found in the Foothills of California – working with their staff and vibrant supporters has truly been an honor."
Wendy Fisher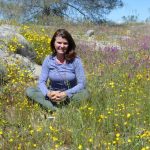 Wendy has been a botanical/arboricultural consultant for over 20 years, working for Live Oak Associates, Inc. in Oakhurst, CA. Wendy got her B.S. in Forest Ecology from Humboldt State University.  Over the years, Wendy has lead wildflower walks on McKenzie, Van der Ahe, Finegold Creek, and currently, Striped Rock preserves.  Wendy also leads wildflower walks for the California Naturalist Program and for the Association of Environmental Professionals. She is happy to share her love of nature with interested folks, as well as with her identical twin daughters.  She enjoys nature photography and has contributed hundreds of photos to CalPhotos.  Additionally, Wendy loves travelling, backpacking, bicycling, paddle boarding and exploring in general
Nat Gildersleeve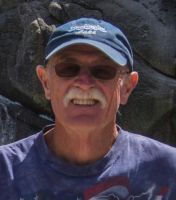 Nat was a Radiologist in Fresno for 35 years and is "almost" retired, only filling in when his old group has several people off at the same time. He has lived at Millerton Lake for over 25 years and has developed a love of the area. Nat wants to see that some of the area is set aside for future generations to enjoy as he has. He enjoys getting out of doors and learns something new on every Sierra Foothill Conservancy event.
Rich Gilman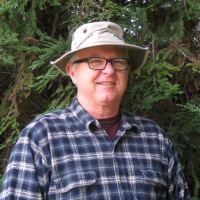 Rich Gilman was born in Berkeley, California and raised in Fresno. Rich worked for 30 years as a Registered Nurse and Nurse Educator specializing in critical care with emphasis on cardiac and critical care. He and his wife owned an assisted living care business, Elder Homes Inc., from 1995-2011. His wife, Jane, is also an RN and currently works at Saint Agnes Medical Center as the Director for Case Management. He has two sons who are UC Berkeley grads: Todd, who is currently pursuing a law degree at UCLA, and Sam, a software engineer working in New York.
Rich has been an avid and lifelong backpacker and hiker in the Sierra and the foothills east of Fresno with a passion for its flora, fauna, and geology.  Exploring the local gold mining history has been a special interest for Rich and, along with multiple mines, he and his friends have identified 6 arrastras in the San Joaquin river drainage area. Although Rich now considers himself retired, he continues to create and publish a medical education website, richACLS.com, and is currently developing birding and wildflower tutorials for the SFC website. Rich is a lifelong learner. His interests, besides his family, education, backpacking, birding, photography, and anything having to do with nature.
Virginia Gutierrez Osborne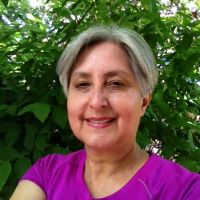 Virginia Gutierrez Osborne, was born in Fresno, California. As a young adult she visited just about all of the western United States national parks and as a child she explored the Sierra Nevada mountains with her family. She holds a masters degree from California State University, Fresno in Marriage Family Counseling and has completed extensive coursework in biology. She is an Instructor of Biology at Fresno City College. She has been a docent since 2003 leading several hikes for Sierra Foothill Conservancy. Virginia has been on both the Education and Outreach Committee and the Major Donor Committee.
Carol Hart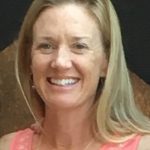 Carol hails from Berkeley, CA and also spent many formative years in Flagstaff, AZ, Oberlin, OH, Hilo, HI, Corvallis, OR, and Woods Hole, MA.  She moved to the Mariposa area in 2008 with her husband and now fledged daughter and son.  A microbiologist and movement arts instructor, Carol led her first yoga hike with SFC in 2017.  Carol's earliest childhood memory of the Sierra Nevada foothills is that they looked like heaven, a place she now loves to help protect through SFC and other organizations.  One of her favorite hiking activities is to pause and sit in silent observation.  A Yoga Alliance RYT200 certified Hatha Yoga instructor and practitioner since 1997, Carol hopes to share her love of the outdoors and yoga for many years to come as well as learn from SFC's participants and fellow supporters.
Kris and Larry Hawkins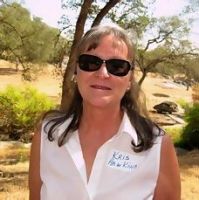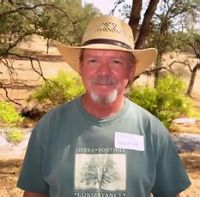 We have always loved being in the mountains. We met while working in Yosemite National Park and we spent many years hiking and exploring the area. We moved to the Fresno area to attend college at Fresno State and later moved to Pine Ridge  near Shaver Lake.
Kris is a teacher and works at Clovis West High School and Larry is a soon to be retired traffic engineering technician for the City of Fresno. We spend many summers backpacking in the Sierra National Forest and winters volunteering for the Cross Country Ski Patrol. We have been involved in the Foothill Conservancy for numerous years as docents.  We enjoy any time spent outdoors! Our natural science interests include; birding, wild flower and tree identification, geology and biotic communities.
Linda and David Hurst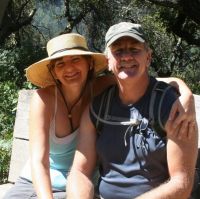 We are avid hikers who enjoy meeting new people and sharing adventures. David grew up in the Rocky Mountains and spent his teen years backpacking throughout the Sierra Nevada. Hiking and nature is in his blood.
Linda, a registered Yoga teacher, has been teaching Hatha Yoga and facilitating hikes since 2008. Dedicated to principles such as "Leave No Trace" and "Treading Lightly", we are passionate about preserving the beauty of the wilderness for future generations and are thrilled to be part of the Sierra Foothill Conservancy.
Bill King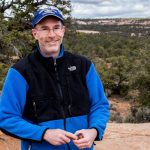 I grew up in Temple City, near Pasadena CA, and graduated from UCLA with a degree in Geography with an emphasis on ecology.  With my two brothers, we'd explore the nearby San Gabriel Mountains exploring gold mines, old turn-of-the-century tourist camps, or to catch a glimpse of bighorn sheep.
I eventually worked as a biological technician on the Angeles National Forest.  I also worked seasonally for Yosemite N.P. Resource Management Division as a wilderness impacts monitor, recording the condition of trails and campsites, and as a wilderness fire monitor. As a volunteer with the Sierra Club, I was part of the effort to expand the desert wilderness areas in the Mohave Desert, and worked with the Bureau of Land Management in Idaho to record the occurrence and condition of Native American artifacts.  I continued my interest in resource management as an urban planner for local governments. I'm an avid hiker and backpacker, and relish off-trail type adventures, whether in the desert, foothills or mountains, sometimes blazing new pathways like the Mono-to-Merced trans-sierra trail.  Learning and sharing cultural history, both of original peoples and pioneers, is my passion, especially as it relates to our future efforts to become sustainable in both our cities and nature. Since 2015, I've shared my passion of the outdoors, and our future in it, with friends, youth groups, and as a naturalist guide with the Yosemite Conservancy.  I feel fortunate to be able to work with the Sierra Foothills Conservancy to connect residents with their local wilds.
Sue Ludwig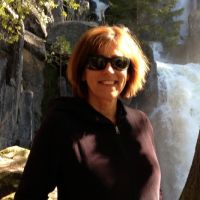 My name is Susan Ludwig.  I am originally from Maryland, but many years ago came to Yosemite National Park to work. This is where  I met my husband, settled in Clovis and currently work as a Registered Nurse.
I love to spend my free time doing things outside.  I especially like to hike. I have been fortunate to live in the foothills and have enjoyed their beauty for the last 24 years.
Mike Mirigian
Growing up on a 50-acre ranch in Selma, CA, I was introduced at an early age to the elements of nature.  While attending Selma High School, my favorite classes were science, which led me to a Biology major at CSUF.  When looking for a way to combine my love of education and nature, which I hoped to pass on to future generations, I decided to acquire a teaching credential, resulting in a most satisfying 32-year career.
I am now a retired AP Environmental Science teacher from Clovis West High School.  During my tenure at Clovis West I would bring my students on Conservancy nature hikes to reinforce connections with classroom concepts.  As a way to show appreciation to the Conservancy for providing my students these opportunities, in retirement I have enjoyed volunteering as a hike Docent.  My other interests include bicycling, day hiking, canoeing/kayaking, reading nature/natural history journals, learning about local California Indians' history and interaction with their environment, and striving to become better at identifying local birds and wildflowers.
Melissa Odell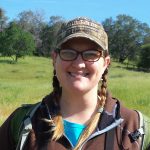 Melissa is a bird enthusiast and biologist and conservation project manager for Sierra Foothill Conservancy. Read more about Melissa here…
Nan Oswald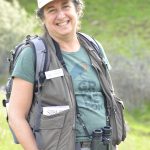 Nan has lived in the Mariposa area 33 years, and has worked as a special education teacher, and former Yosemite park ranger and naturalist. She truly loves all things related to the outdoors- especially birds! She became an SFC docent because she is committed to preserving land, open spaces, and helping facilitate activities that bring people together to educate, explore, expose and share the same vision – not just for us to enjoy but for future generations.
Michael Ross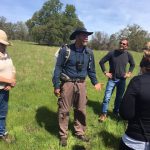 Michael Ross has taught people about the flora, Fauna, geology, and history of Yosemite for over 40 years. For many decades he has conducted rare plant and animal surveys in Mariposa county and taught field botany classes to residents and visitors. Michael is also an fanatical birder who learns something new every day. He is also an award-winning author of 46 books, the majority of which are for young readers. His home along the Merced River in El Portal and his work in the park are an inspiration for his writing and teaching. He says of the Sierra Foothill Conservancy, "I feel fortunate to assist the conservancy through teaching the public about its magnificent easements and preserves, and encourage people to join the effort to conserve our natural heritage."
Charles Siek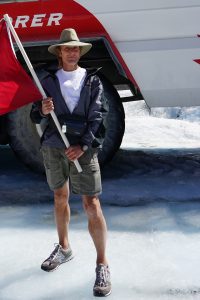 Chuck is happily retired from the U.S. Department of Interior where he was a Supervisory Natural Resources Specialist. Prior to federal employment, Chuck worked for the State of California as an Associate Environmental Planner.
Chuck has a Bachelor's Degree in Physical Geography from Fresno State and a Master's Degree in Environmental Policy and Management from the University of Denver. Chuck is an avid hiker and climber with experience in the Eastern Sierra and Cascade mountains.
His interests also include dogs both domestic and wild. Chuck volunteers at local dog shelters and enjoys an evening glass of wine while looking for coyotes that cross his foothill property.
Robert Snow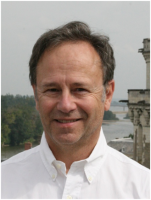 Robert Snow was born and raised in Chico, CA. He received his BA degree in Biology from the University of California, Santa Barbara and his PhD in Zoology from the University of Washington. Following a career in Neurophysiology at the University of Maryland Medical School and Tulane University Medical School, Robert joined the fledgling GPS industry in Anaheim, California. He worked for 24 years in that industry, defining GPS systems for precise applications such as timing, geodesy, surveying, and mapping.
Robert retired in 2009 and moved to Fresno in 2010 to be close to family and to enjoy the proximity to the mountains. He enjoys birding, hiking, biking and SCUBA diving as well as working in his garden.
Sue Stone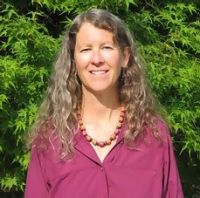 Sue Stone is a family physician with a holistic and integrative practice in Fresno.  While fully trained in conventional medicine, her practice emphasizes natural medicines, nutrition, the patient-physician relationship, removing emotional blocks to healing, spirituality, and faith in the body's amazing ability to heal itself.
Sue's love of the wilderness and thirst for knowledge has led her on many distant travels, but she still thinks that the Sierra is the most fabulous place on the planet.  Sue loves to share her knowledge and especially loves learning from others who come along on the SFC hikes.  She has found many ways to enjoy the wilds and the creatures that inhabit it including backpacking, snowshoeing, and scuba diving.
Linda and George Sward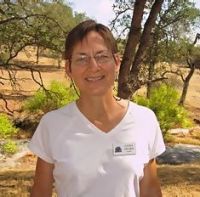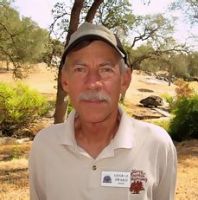 Linda has lived in Kingsburg since 1982. She has enjoyed camping and hiking in the Sierra since her college days. She works as a bilingual public health nutritionist. Favorite recreational activities include singing in the San Joaquin Chorale, camping, hiking, and volunteering for SFC.
George was born and raised in Kingsburg, California where he learned from an early age a love of outdoors from his father. A painter by trade, he is a birder, hiker, and skier by avocation. He has been part of SFC from its beginning.
Jamelie Taylor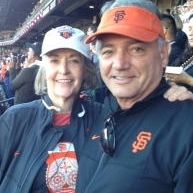 Jamelie is a retired middle school teacher who has lived in the foothills since she married the local 'water guy', Ron Taylor (shown with her in the photo), forty-two years ago.  They raised two sons hiking, canoeing, camping and enjoying the outdoors; now a geologist and a hydrologist, the young men have gone on to continue the passion.
Not entirely retired, Jamelie currently works at the family business, Auberry Builders Supply, and is active as a FOAL board member.  Any free time is spent gardening, knitting, quilting or hiking.  Jamelie was part of the group that helped to bring Sierra Foothill Conservancy to fruition, and has been a loyal member since day one.
David M. Weber

David spends his days as an educational psychologist, but looks forward to any chance to be outdoors.  He enjoys running with his wife Michelle, hiking the Sierra Nevada mountains, gardening around his Clovis home, taking his dog Brix on long walks, and adventure activities when traveling the globe with his wife and two kids.  He has been a member of Sierra Foothill Conservancy since 2010 and began work as a hike docent in 2012.  He is also involved with Trail Spirits, a volunteer trail maintenance crew which is part of the San Joaquin River Council working through the Sierra National Forest.
He looks forward to sharing his love of the Sierra foothills and the SFC preserves with all those interested in exploring these natural environments, and is dedicated to preserving these environments for future generations!
Contact us to become a Hike or Education Docent