Sierra Foothill Conservancy's Board of Directors is comprised of passionate individuals whose broad vision drives our mission. They bring a wide range of perspective, skills, and backgrounds that create a healthy forum for directing the organization. Above all, they are bound by integrity, honesty, respect, and a love of the Sierra foothills.
Lynn Gorman, President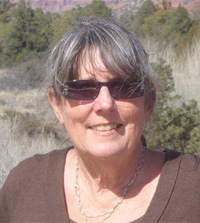 Jean Linder, Vice President
Jean hails from the cornfields of central Iowa. She received her B.S. and M.D. from the University of Iowa before heading out to California in 1978 to begin her internship and residency at UCSF-Fresno. She is now a primary care physician in Fresno and has served as President of the Fresno/Madera Medical Society and as chairman of the Continuing Medical Education Board.
Jean lives in Fresno with her husband and has two daughters attending Stanford University. When not visiting her kids or at the office, she spends as much time as possible hiking and exploring the great outdoors. She has been involved with the Sierra Foothill Conservancy since its beginning and is honored to be serving as a board member.
Margot Cegielski, Secretary
Paul Beare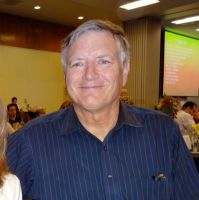 Paul Beare grew up in St. Louis, Missouri, but spent much of the 70's on trails in rural Missouri. In 1979, he moved to Minnesota where he still owns a lake cabin. Like many Minnesotans, Paul spent weekends and summers on the lakes, watching birds and trying to catch fish. A special favorite was trips to the Boundary Waters Canoe Area Wilderness.
He currently enjoys hiking and biking in the foothills and camping in the national parks or wilderness areas. Paul has been an educator for 38 years, and is currently Dean of the Kremen School of Education at Fresno State. He has two children, Tom, 26, who resides in Portland, Oregon, and Marianne, 30, who is a nurse practitioner in Alexandria, Virginia.
Eric Cole
Eric Cole is an attorney and shareholder of the law firm of Baker, Manock & Jensen. He was raised in Fresno and is a graduate of California State University, Fresno. Eric's interest in the outdoors, and in particular the Sierra Nevada Mountains, was his inspiration to obtain a Bachelor of Science degree in Geology. He also holds a Master of Science degree in Hydrology from the University of Arizona.
Eric has been involved with Sierra Foothill Conservancy since 2003, and has assisted with the acquisition and preservation of several SFC properties. Eric and his wife, Kristen, live in Fresno and have one child.
Caryn Coss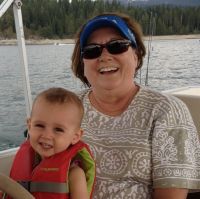 Caryn Coss is a bargaining specialist for the California Teachers Association but spent her first 20 years of professional life as an elementary teacher. She enjoys sharing her love of the Sierra Foothills as an Education Docent for SFC's school Field Trips on the McKenzie Preserve. Connecting people with the beauty and wonder of nature is a passion of hers. She loves hunting for newts and frogs with her grandchildren, exploring nests, granary trees, and all the wonders of the foothills with a new generation.
Caryn and husband David live in a log cabin that has a view of the McKenzie Preserve from the front porch. They have been members of SFC since 2000 and have helped with the Annual Fundraising Dinner in various capacities since 2003—working hard to preserve this beautiful land for all.
In addition to frequent visits to the McKenzie, Caryn and David enjoy boating on Shaver Lake, and exploring old logging roads in the Sierras in their Jeep—only on marked trails, of course. They also love visiting Yosemite, Kings Canyon and Sequoia but only in the winter, spring and fall when the crowds are light. In the summer, the high country around Shaver Lake and Dinkey Creek are the places to be.
Rich Gilman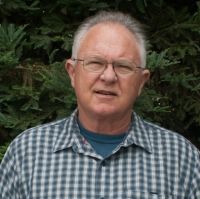 Rich Gilman was born in Berkeley, California and raised in Fresno. Rich worked for 30 years as a Registered Nurse and Nurse Educator specializing in critical care with emphasis on cardiac and critical care. He and his wife owned an assisted living care business, Elder Homes Inc., from 1995 -2011. His wife, Jane, is also an RN and currently works at Saint Agnes Medical Center as the Director for Case Management. He has two sons who are UC Berkeley grads: Todd, who is currently pursuing a law degree at UCLA, and Sam, a software engineer working in New York.
Rich has been an avid and lifelong backpacker and hiker in the Sierra and the foothills east of Fresno with a passion for its flora, fauna, and geology. Exploring the local gold mining history has been a special interest for Rich and, along with multiple mines, he and his friends have identified 6 arastras in the San Joaquin river drainage area. Although Rich now considers himself retired, he continues to create and publish a medical education website, richACLS.com, and is currently developing birding and wildflower tutorials for the SFC website. Rich is a lifelong learner. His interests, besides his family, education, backpacking, birding, photography, and anything having to do with nature.
Jeff Single
Jeff was approved to become a member of the Sierra Foothill Conservancy Board of Directors on October 22, 2016.
Information Coming Soon